How to get a visa for Abkhazia
---
The First thing you need to do to get your visa for Abkhazia is to apply for the 'clearance letter'. This you do by filling in the E-application form found on their website.

Send it off, with a scan or photo of your passport to midraconsul@mail.ru . You will recieve the clearance letter in about a week. I got mine in 4 working days. Print it out a couple of times to show at the border, just in case they wanna keep a copy (which they did).

Entry point for Abkhazia from Georgia is the Inguri border crossing.

On the Georgian side, check out at the Police station. Walk across cross the bridge, 10 mins or so, there are 2 check points. No bass ass questions, just where I would be staying and what my profession is. Border guards doing their job. Have your documents to hand every step of the way.

Once in Sokhumi, you have to go to the Consular Service office @ Sakharova 33 street. You will be directed to a small AMPA BANK, on Lakoba street to pay for the visa. Turn right from visa office, first left, 20 meters in on left side. 1$ bank charge incurred and then back to the visa office and get your Abkhazia Visa, which won't be stuck in your passport. A 10 day visa (many other options available too) costs 10US$.


Getting from Zugdidi to the border at Inguri: From Zugdidi you can get a marshrutka, 1 lari, to the border at Inguri/Ingiri and once across another one to Gal,100Rub and then another 200 Rub to Sokhumi. You need Roubles. Hard to change Lari here but of course dollars is easy. I changed up enough Georgian Lari to Roubles in Zugdidi, reckoning on 20US$ a day.

I went for the homestay listed in Lonely Planet. 55 Akirtaa street. 500 Roubles a night (said I'd stay 3 nights) in a twin bedded room. Kitchen down stairs. Mosqitoes, even in mid October. Super fast wifi. Mid October 2015, old ladies with home stays on the promenade did not exist.

Notes: people walking around with guns at the border??? why do people (bloggers out for a buck) write such shite.... border guards just doing their jobs, super friendly but curious why we wanna go there, and what my profession was. I really should find this word (waiter) in Russian language. I took pics at the border. Forget your Madlobas and Gamarjobas.... uttering Georgia phrases won't win you any friends here. It's definately different from Georgia. They speak Abkhaz here. Everything is written in Cyrillic which is much easier and the people, they take after their BIG neighbours. If you don't understand they just speak louder. Service with a smile has yet to be invented here.

Car number plates a Russian style, just the flag and ABK are swapped around. You wont see Georgian cars. Other than local cars, there are plenty of Russian plated cars, I saw a Ukrainian and Belarus one today and on my first day, a lone Turkish truck.

They use the ROUBLE here and the time zone is 1 hour different from Georgia, even if GOOGLE says it's on the same time.
---
Powered by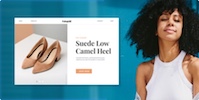 Create your own unique website with customizable templates.