---
32km north east from Nagorno Karabakh's capital lies Agdam. In July 1993 towards the end of the Nagorno Karabakh war (see foot note at the end of this post), Agdam was taken by the Armenians after heavy fighting which saw the whole town virtually flatened.

Today, Agdam is a ghost city. Abandoned (well almost). Karabakh's very own Hiroshima.

Agdam lies in the buffer zone and is off limits to tourists. The guy at the Ministery of Foreign Affairs office where we had gotten our visas had told us catagorically, "Agdam is closed. You are not allowed to visit Agdam"
The scars of war. See the cow?
Me and SJ hired a taxi to take us. Midway thru the ride, he's on the phone, we hope calling ahead to inform the military that he was coming with two tourists. Last weekend there had been skirmishes, reported on Reuters News.

We left the Stepanakert Martakert highway and the road became broken. Bombed out buildings lined the road. Nearer to the center, the ruins were more concentrated. BUT not completely abandoned. On the drive in, one house partially repaired, people were definately living there. On the drive out, one house had been rebuilt. A whole family was living there. Old man, mum and a couple of children. Scrap metal opportunists.

Agdam, 23 years ago had been the regions largest city. More than 100,000 people had lived there. There were very few high rises, mostly just nothing more than 4 stories, so Agdam covered a huge area.
Center stage in Agdam is the twin minaret Persian mosque, built between 1868 and 1870. This is Agdams sole structure that is wholly intact, though not without damage naturally.
We got to climb the minaret for views out across the city. Radiating out for more than 3km in each direction, the scars of war. (Later in the day we met a couple of travellers who told us that the military turned up and were refused access to the mosque, so we missed any dramas or was it cos our driver called ahead? We like to think so).
---
Nagorno-Karabakh, Armenia controlled republic in Azerbaijan. Karabakh is recogonized by only 3 international states who are themselves not internationally recognized. Abkhazia, South Ossetia (both Georgian) and Transnistria (Moldovan).

The only way to enter Karabakh is from Armenia and the Azeri authorities see this as illegal. So if you have a Karabakh visa in your passport you will be denied entry to Azerbaijan. I came here in 2010., I also went to Azerbaijan but on different passport and am here again on that passport which presented no problems. At the border, you register and when in town, you go to the Ministry of Foreign Affairs and get your visa. The process is painless. To save another page in my passport, I requested that the visa was not stuck in.
You can read more about Karabakh on Wikipedia
---
Powered by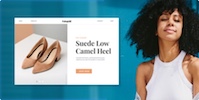 Create your own unique website with customizable templates.