How to get to the Burana Tower from Bishkek
---
The Burana Tower is all that remains of the ancient city of Balasugan set at the foot of the Shamshy valley. The original height was around 45m but today it stands at just 28m; sadly no top part of the minaret. The Karakhanid kaganate in the 10-12th centuries was a great feudal state in Central Asia. It was founded by the Karakhanids, "black khans", who conquered a vast territory that stretched from the Ili river in the east to the Amudarya river in the west. One of the capital cities of the state was the city of Balasagun, founded by the Karakhanids in the middle of the l0th century in the eastern part of the Chu valley. The history of the town was a short one. In 1218 Balasagun yielded to the front line troops of the myriad Mongol horde and by the middle of the XIV century ceased to exist.

The present-day name of the tower - Burana, comes from the Arabic "monar", minaret. Quite a number of legends are bound up with the history of the construction of the tower. One of them has it that a mighty local khan ordered its construction as a refuge for his only daughter, for a prophet had foretold her death from the bite of a karakurt - a poisonous spider. These insects were in profusion in the area. Despite the father's efforts to foil the fates, the prophesy came true and the daughter perished from the bite of the spider brought inside the refuge together with black grapes. The tower became the mausoleum of the khan's daughter. How to get to the Burana Tower from Bishkek:
From Bishkek East bus station, take marshrutka (ex Soviet mini van) #300 to Tokmok (1hour +, 60km, 50 Som). Then take another marshrutka or taxi or as did, walk with thumb out. Head south, towards the mountains, over the rail line and keep going for 6km and turn right at the sign and follow the road for 7 more km. Coming back, just 200m from the tower, some guys stopped and they took me all the way back to Bishkek.
---
---
---
This site is protected under
© WHITEMONKEYTRAVELS
Powered by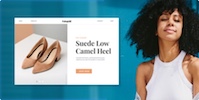 Create your own unique website with customizable templates.