---
Please use DISQUS to leave a message or comment. You don't have to sign up, just comment as 'guest', just tick the box after you've entered your email. It's real easy. I typically reply within a few hours. Thank you!
---
But if you prefer not to use Disqus, you can send a message here too:
---
This site is protected under
© WHITEMONKEYTRAVELS
"All men dream, but not equally. Those who dream by night in the dusty recesses of their minds, wake in the day to find that it was vanity: but the dreamers of the day are dangerous men, for they may act on their dreams with open eyes, to make them possible" - T. E. Lawrence
Powered by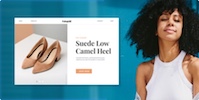 Create your own unique website with customizable templates.