Danxia Landforms - Gansu - China
---
Rock formations are sculptured by the elements. Brutally hot summers and equally brutal cold winters, the wind and some rare rain make their effect. Sandstone erodes fast.

​"Billions of years ago, this place was a salt lake. As the climate and oxidizing - reduction conditions of the lake basins changed, the iron ions in the sedimentry deposits were oxidised to ferric oxides. This caused the sedimentary rocks which formed afterwards to become red, yellow, green, purple, grey and white. As a result of crustal uplift and tetonic movement, the sedimentary rocks became sloped, then twisted and ultimately transformed into tilted hills." source: info plaque
There are 4 main view areas, each with a number of platforms looking out over the landforms. Just as you would see in any cave system, with wild imagination you can see figures. From monkeys to sleeping Buddhas, firebreathing dragons and scalop shells.
Small mini vans shuttle you from platform to platform but I walked. Go off season and go early to avoid the onslaught of large camera wielding, litter throwing, spitting, loud domestic tourists. Wrap up well. Cold wind. Diary Extract: It's peaceful here, that is until the next mini van pulls up, gazing out across these colourful landforms. When it's quiet, I assess my journey, my life, my thoughts. Can't do that with all the normal chaos going on. The Chinese don't know about 'personal space'.Someone always wants to stand next to me, peer over my shoulder, to see what I am "watching" on my tablet. They must be so dissappointed that I am either writing or reading. They probably think I am watching some porn. China is coming to an end. Am tired of Chinese culture. Russian craziness will be a welcome change. A change of diet: potatoes, bread cheese and meat - not to mention beer and vodka. Have survived since Hong Kong, no beer. This was my (Chinese New Years resolution)"
---
Getting there and away: You need to base yourself in Zhangye. There is now a fast rail link from Xining. A mere 2 hours for the 300km instead of a 7-9 hour bus ride. For Danxia, buses depart from the West bus station (10¥ every 30 mins of so, first bus in March was 07:30 1hour). You'll be dropped off in Ganjunzhen, on the main road and you can walk to the entrance of Danxia National Geopark Tourist Service Center. Lucky tip: Fake student id gets you in for 20¥ instead of 40¥ but you still have to pay 20¥ more for the shuttle bus whether you use it or not. Best time to go is in June cos after rain, the hills come live with colour. But as a traveller, you just have to see it as it is the day you get there. Where to stay: Foot Print International Hostel (see wikitravel for directions and map below, entrance is round the back!), 30 min walk from Zhangye West Train station. Call first to say your coming other wise you'll wait as neighbours try to get hold of the guy. Tell him you saw the dorm price for 40¥ otherwise he'll wanna charge you 96¥, the price on booking.com. Weird, yes.
---
Powered by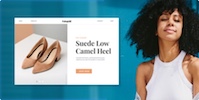 Create your own unique website with customizable templates.