---
Ilha de Moçambique. Just 3km long and with a maximum with of just 400m, the whole island, an UNESCO World Heritage Site. ''It was the capital of Mozambique for nearly four centuries under Portuguese colonization before the move to Lourenco Marques (now Maputo), and had been used as a major base for the Arab traders since around the 8th century, long before the arrival of the Portuguese.
Fortaleza de São Sebastião
​From Nampula, 3 separate chapas (12 seater mini vans crammed with 24 and 5 babies), over powering stench of body odour and the ever present intense heat. I'd paid to be driven across the 3km long cause way that links Ilha de Mozambique to the main land but I opted to stretch my legs. I carried just a day pack. Mozzie net, a spare Tshirt, shorts and my crocs.
​São Lourenço Island.

I stayed at Ruby Backpacker, an atmospheric, renovated Hindu merchants house. A small dose of normality amid the chaos that is Africa. Cold beers and the opportunity to cook my own dinners. In the low season and what with the shit down in the south of the country, I get an 8 bed dorm just for me. And a couple of days mooching around the seemingly idyllic island.
Central Mosque - Ilha de Moçambique
Palace and Chapel of São Paulo
Chapel de Nossa Senhora Baluarte, most probably the oldest surviving European building in the southern hemisphere, dating back to 1522. I kindda wandered in along the rocky beach at low tide but fishermen motioned that I had to enter 'officially' thru the Fortaleza de São Sebastião, which of course I didn't.


Note: Crazy malaria carrying mosquitoes, cover up, spray DEET liberally, super strong sun and ultra humidity! Enjoy. One of my top ten places in Africa.
---
Powered by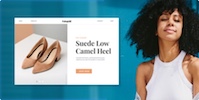 Create your own unique website with customizable templates.