Tham Kong Lor Cave - Laos
---
Out of nowhere, the wind picks up, heavy drops of rain fall, within just a minute or so, it's a complete downpour, Asian style. The power goes off and I carry on writing.

I am fresh back from a tour through Tham Kong Lor cave in the northern part of central Laos. Bit of a long trek to get here but hardly difficult.

I came this way in 2011, en route to Lak Sao and the Cau Treo border crossing to Vietnam but never stopped here to see the cave.
Meet Johnny, our very able 'boat-man'. The drive propeller is out of the water, rapids approaching!

Back in the day, it was a challenge to get here. You could access Ban Kong Lo, the base camp for the cave, by road, only in the dry season. In the rainy season you had to take a boat ride from Na Hin.

Now, pffff.. there's a direct bus from Vientiane, leaving at 10am. The bus heads east and then south on route 13, hangs a left on Route 8. 41 km later, at Na Hin, hangs a right. 45 clicks down the now paved road that brings you to the village of Ban Kong Lo. Comfy sleeping options await. After a 'banana cake' breakfast you wander down to the river and jump in a boat for the ride thru the cave. Pretty wicked place if you ask me!!!
Entrance to the 7.5km karst limestone cave, Tham Konglor

As with all the nice places, people don't hang around... they arrive in the evening, go through the cave the next morning and continue on their merry way to the next stop on the pancake trail. Sad lot that they are. As did my new found friend who I met at the bus station in Vientiane. Good for sharing the cost of the boat ride but she wanted a single room. I stayed 2 more nights to soak up some village life, happy and content.

PS. Hostels sell the ticket from Vientiane to Konglor for 120-150,000 Kip.... bus station price is only 80,000 LOL and it's the same bus.
A couple of 'in-cave' shots. Just remember, stalactites hold-on tight (hanging from the roof), the other ones are stalagmites. :P
PSS I love my camera... its a Nikon S8200 the first shot was 'serpia' ized using Picasa3... the rest are just cropped, no further editing!!!
---
Powered by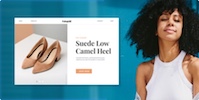 Create your own unique website with customizable templates.