---
This is the stark reality. The first 2 3rds of August I was pushing forward. A few people who I had emailed, clicked frantically. A few people had posted a link on FB, I promo'd on Insta, daily.
And then suddenly a bulk email to 40 people produced no hits. My sister for what ever reason even refused to click. I have become direct lately, no point in pussy footing around. 'I see you haven't even clicked 1 single page!' One friend who posted on FB, went 'inactive'.
A few more aquaintances gained and brought little splurges of activity. I ended July with people from 84 nations clicking on weebly. 3 weeks into August I gained 16 more bringing the total swiftly to 100.


The number of users compared to July was up a measly 0.7%, which equates to 4 more unique visitors. Page views down 6.66%. 137pages views down. Progress has ground to a halt.


People are consumed by their busy lives. I don't want to annoy people with endless emails. So I need more unique visitors. For that to continue and develop I need new stories. For that I need to hit the road and without an income I ain't going nowhere.

1 possible sponsor here avoids my question. She was interested and said she'd message me. Always the same answer, every time I see her. 'Ah so busy. I'll message you.' Am still waiting but am not asking again.

I am just back from a visa run to the Kazakh border at Kordai. A few emails asking hostels if they were interested in some promo in exchange for a free night, produced no results.

Am researching Swiss hotels, collecting addresses. It's nearly time to start mailing. I really hope I can get something. And assuming I can find a place interested in hiring me, I hope I have enough energy to run round a restuarant like a head less chuck for 12 hours a day. But I must. I have dreams to be full filled and life ain't free.

I don't how many wanna be bloggers give up after x number of months. I know it ain't gonna be easy. Am under no illusions. But I can keep plugging away. I climbed up on the the first rung of a thousand rung ladder, I thought I was climbing higher to the 2nd rung but seems like I am barely able to cling on the 1st. Tettering on being kicked off completely.
Let's see what September brings!

A message for those who follow me, to those who like my stuff and for those who have promo'd me, I thank you wholeheartedly.
---
Powered by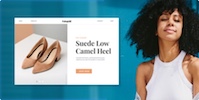 Create your own unique website with customizable templates.