---
Visitor numbers have crashed.
October ended with people from 123 nations clicking. November ended with 127 ( Tanzania, Gutana, Bhutan and Cuba) and December, 129 (Oman and Chile). November saw 79 nations and December just 62. Pathetic!

So why the big drop off? My most popular pages are about Central Asia. Who the fuck goes there in Winter time? And to be honest, I had no desire to push INSTAGRAM promo.

And the future if this travel blog? I put too much work into it to delete it and vanish from the cyber world, as much as I am tempted to do. But its a travel blog. I need to be travelling. All summer I was in Karakol and I did very little there other than to tweak the site to give you what is there for the viewing today. My never ending trip came to an end. I simply ran out of cash. I could find another volunteer stint nor a paid job. I flew home! It wasn't my plan but hey.

So I'm busy working now, saving money again for more travels at the end of the year.
Powered by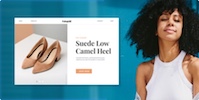 Create your own unique website with customizable templates.