Kremlin and Spaso Yakolevsky Monastery | Veliky Rostov | Russia
---
​Rostov-Veliky, one of 8 Golden Ring cities, all of which are said to be, not more than 24 hours ride from each other, by horse.
200km north of Moscow, I made it my next stop. Without a doubt this place is beautiful.
My first introduction to small town Russia. The 4km walk from the highway to the center as pictured above taking care on the icy streets.
Inside the Rostov Veliky Kremlin Kremlin is the Russian word for a fortified citadel within a city.
Spaso-Yakolevsky monastery, across a semi frozen Lake Nero


You can get there by train from Moscow and stay a night or 3 but there is not much cheap accommodation and when I was there, the only options within my budget were booked out as it was Russian Christmas. January 5th. So I stayed in Yaroslavl and back tracked by bus and made a cold day of it. Would love to go back in spring time.
---
Powered by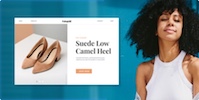 Create your own unique website with customizable templates.