The Ultimate Travel Advice Index
---
The Ultimate Visa Guide For West Africa
Getting Visas for West Africa is a nightmare. Here's is my guide. 8 countries from 1st hand experience and the rest I have attempted to put all the relevant details all on one post. This post. GPS coordinates of the embassies being the most sought after detail that most blogs leave out!
---
Minsk to Mir and onto Nesvizh using public transport
Visiting Mir and Nesvizh from Minsk using public transport
---
Hitchhiking The Pamir Highway
From Osh to Dushanbe, Pamir Highway, Roof of the World
---
Hot sun, dry air. This headache that's bugging me for nearly a week, makes life difficult. I feel sick, exhausted, old. I stop regularly until I find my rhythm. Huffing and puffing, to the top of the Sani Pass.
---
Aswan to Wadi Halfa Ferry
November 30 2015 11:55 GMT
One of the awesome parts of doing Cairo to Cape Town is taking the ferry from Aswan to Wadi Halfa
---
Why You Should travel With A Compass
What would you do if your electronic device failed you?
---
Powered by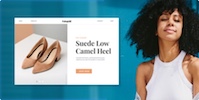 Create your own unique website with customizable templates.