Tuyugou Valley - Flamming Mountains - Xinjiang
---
Tuyugou Valley in the Uighur language means "impassable road". In 1992, the local authorities with the help of a division of the 'People's Liberation Army' in Urumqi, a road was forged through the valley to link the village of Tuyugou with the east - west highway, 10km to the north.
It was said that the "Goddess Nu Wa took water from the South East China Sea to refine colourful stones for mending the sky". Under the midday day sun, the mountains become red. But for me on a late March day when for the last 3 days the sky had been grey with the dust and sand from the Taklamakan Desert, I had to imagine how it would have looked like.
My intentions this day had been only to visit the seemingly abandened dusty village of Tuyugou which lays on the edge of the Turpan basin, at the foot of the Flamming Mountains.

So when I was done seeing the village I had an idea. I had spied the road sign "G30 10km". I had more than 2 litres of water. I decided to walk north.
A few motorists slowed as they passed me, obviously thinking what the hell I was doing out here. The Chinese along with most SE Asians dont walk anywhere. The mere idea going any where further than the next street on foot fills them with confusion.
Each kilometer marker I drank water from my bidon. Up hill all the way from the Turpan Depression @154m below sea level back up the the basin rim. I was in my element.

Just 90 minutes later, I question the accuracy of their measurements... I walk around 11minutes a kilometer - less than 10 minutes per click is just not possible.. I arrive in the small village just off the highway, at a crossroads. I see a girl standing there, looking like she was waiting for a bus. Indead she was. I buy some much needed Pepsi and bread and the bus pulls up. How to get to the Tuyugou Valley: Take a bus from the bus station on Laocheng Rd (gps N 42.9415740, E 89.1784790) to Lukeqin and get off at the sign post (gps N 42.8392358, E 89.6576998) showing "Tuyugou" to the left, "2.5km". Keep your eyes peeled. Journey time is around 50minutes, 15¥. 1st bus as of March, 11am Beijjng time.
Suggested sleeping option in Turpan: White Camel Hostel **.

Tip: Google and its associated services, does NOT work in China without a VPN,(yet China is mapped with google maps) so... using my super convenient GPS locations, locate EVERYTHING that you think you will need in China BEFORE YOU GO and then screen shot EVERYTHING. Easy eh. Unless you can read Chinese and have Baidu. LOL
---
Powered by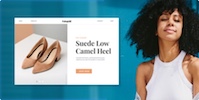 Create your own unique website with customizable templates.