The Ultimate Visa Guide For West Africa
Getting Visas for West Africa is a nightmare. Here's is my guide. 8 countries form 1st hand experience and the rest I have attempted to put all the relevant details all on one post. This post. GPS coordinates of the embassies being the most sought after detail that most blogs leave out!
---
The following articles are from my notes written whilst on the road in 2013. London to Cape Town down the West Coast of Africa. I made it as far as Liberia.

It was tough going. There were some simple pleasures from time to time, many delightful characters, just a few travellers, a rare cold cola or beer but the kilometers were hard, fucking hard.

But on re formatting the index pages in 2017, lead me to cast my mind back to 2012/13 and I felt sad that I hadn't coped so well with the journey and also that I had missed many things, not to mention the decision to call it a day in Monrovia.

I will return. I've learnt a lot since that trip. I have a plan. But until I get a wad load of cash, my plan remains just that, a plan. Hopefully in the next 2 years I can do it.

The images below are all linked to the relevant post!
---
The bane of my travels in West Africa. Ancient 505 estate cars. Never had travel been so uncomfortable.
---
I like Morocco. In 2008 it was my first African country. I returned in 2009 and again in 2012. I have a couple of ideal hangouts. Todra Gorge, Hassilabied on the edge of the Sahara at the bottom of the dunes and Imlil, base camp for North Africa's highest peak. Mt. Toubkal and awesome day hikes to surrounding villages as pictured above, using a mixture or gravel roads and narrow mountain tracks. Great food: Cous-cous or rice with everything imaginable. Many find the endless hassle a bit too much, but I find that after Ethiopia and Siem Reap, Morocco is a breeze. Out near the Algerian border in the town of Figuig, I decided that if ever the border re opened, I'd set up a backpackers for overlanders.
---
From Nouadhibou on the Iron Ore train to the closed mining town of Zouerat, to Atar, the gateway to the Adrar mountains plateau and Chinguetti, an isolated Saharan oasis.
---
---
Spent the first night in a brothel with the Canadian dude I had met at the Mauritanian embassy in Rabat, who I met up with again in Dakar, and Sasha, a Dutch girl and whom I ended up travelling with for more than 1 week.
---
Going back into Senegal from Gambia, I like this part of the world. Relaxed pace of life with good food a chance to recover the senses for a bit. Image shows me out on the piste in the Casamance.
---
Little more than a place to pick up a visa for the next country. Hard kilometers, warm beer and another night in a whore house.
---
Very tough travels across remote borders in this region. Image above, a few days off in the small town of Dalaba, out hiking collecting my thoughts. The Guineas were really just one long Road Trip. A place to pass thru en route to the next.
---
Things started hotting up in Sierra Leone. This was a crazy part of Africa. Well off any tourist trail.
---
London to Cape Town down the west coast came to an end in Monrovia.
---
Powered by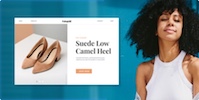 Create your own unique website with customizable templates.