---
Backpacking virtually non-stop for more than 20 years, maintaining a minimalistic life style and living out of a backpack since 2001.

Moving into a new phase of reflection and contemplation, shutting down my Social Media sites and moving back towards the art of reading books and writing my diary in a notepad.
---
But it wasn't always like that. My first trip, in '92-'93, I just didn't see the point but I gave it another go in '97 and haven't looked back since. 87 countries, 8 long haul journeys, with numerous shorter trips and many more in the pipe line. To find out what I've been doing, I listed everything on my own timeline.
---
​Firstly I would like to say that White Monkey Travels has been designed to be viewed on a smart phone in portrait mode. So appologies to all those taking a peek on a PC.

It's a travel blog with a difference; mostly stories with images, packed with logistics. Sometimes posts are pure logistics, which is what I like doing the most. And this is what I see as the future of White Monkey Travels.

Endless reports like how to take the ferry down Lake Tanganyika or the road border crossing between Egypt and Sudan. Logistic reports for obtaining visas with gps coordinates of the relevant embassies, etc etc.

Everything, written and produced on the road.

Any text in RED is clickable. When linked to an external page a new tab will open. Images on index pages are also linked.

Thanks for visiting.

It is a continual WIP. Work In Progress. Please enjoy, share and leave a message below on DISQUS.
---
---
This site is protected under
© WHITEMONKEYTRAVELS
Powered by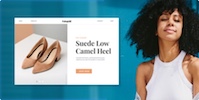 Create your own unique website with customizable templates.